Your friends have decided to get a group of people together to rent a party bus. It's something you've always wanted to experience, but you aren't quite sure exactly what fun things to do on a party bus.
There are an enormous amount of party bus activities that you and your friends can plan to make sure that your time is enjoyable. From the food to bring on a party bus to the best drinks, games, theme ideas, and activities to take part in, there is no way possible that you'll have one single bad moment.
Party Bus Destination Ideas
When you're considering fun things to do on a party bus, the first part of the planning should include where you're going. There are plenty of party bus destination ideas so that you aren't spending all of your time just driving around.
While you are going to want to have some time on the bus because you paid for it after all, your group should think of something to do to take advantage of having someone else drive. You can travel a far distance, or find some places to go on a party bus that is near your town. In most situations, your party bus fee is going to be determined by how long you have the coach, not how far you go. As long as your party bus destination ideas fit within your allotted time, you shouldn't have any problems with being required to pay extra.
A concert – If your party bus goers have always wanted to go see a show but never did because you couldn't figure out who would do the driving, now is your time. Before you spend the extra cash on your tickets for the concert, make sure that your bus is going to be available and willing to hit the venue you are looking at. Coordination is critical when planning something this big.
A football game – What would be better than sitting around in a football stadium with all of your buddies watching your favorite team? With a party bus, nobody has to worry about who is going to do the driving after the final seconds either. You can load back up, and the driver will take you on home. Unless there are other stops on your route that you have planned first.
The bowling alley – Is there anything more fun than bowling? You can book a bus to drive you to your favorite lanes. Party all the way there, go and throw a few games, and party all the way back. Call ahead to the bowling alley if you have a big group, though. You're going to want to make some reservations.
A brewery or vineyard – This is one of those party bus destination ideas that everyone should try at some point. People love to go to breweries or vineyards to spend the day, but can you really get the full experience? You might be able to sample a few different kinds of beer or taste a wine or two, but you have to draw the line because you have to get back home safely. With a bus driver taking care of the return trip, this is one of the best places to go on a party bus, hands down.
The zoo or an aquarium – How many birthday parties for your kids have you hosted at your home? There's a ton of work that goes into them, and even though you're doing it at home, it can still get rather expensive. Why not save all that time and effort and put it towards a party bus for a trip to the zoo or aquarium? Your kid still gets to have all of their friends around for their birthday, and the parents don't have to all drive separately.
Get Creative with These Party Bus Theme Ideas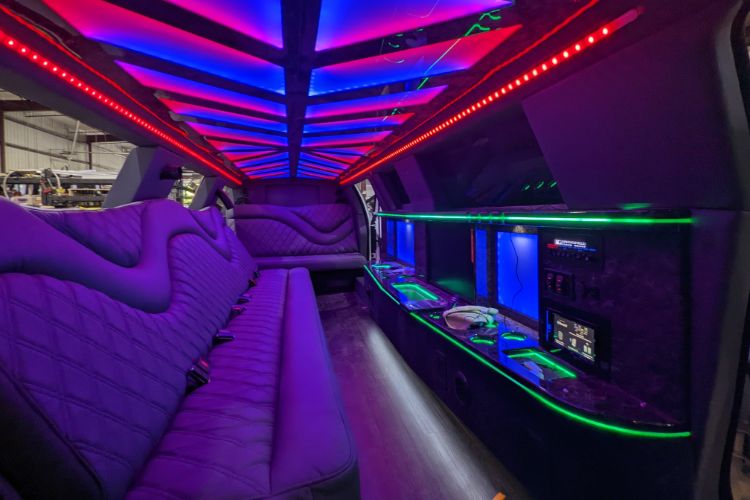 One of the easiest ways to decide which of the countless party bus theme ideas you want to use for your coach is by basing it on the destination you have chosen. When you're headed to the bowling alley, decorate the bus with things that you would see at the lanes. If the final stop is a football game, go all out with the swag of your favorite team. Say you don't have any places to go on a party bus in mind. Then, the sky is the limit when it comes to selecting party bus theme ideas.

Mardi Gras is one of those party bus theme ideas and fun things to do on a party bus that are relatively easy to decorate for. There are decorations available to go along with the celebration in just about every supply store that you can think of. All you need are some beads, streamers, and a few face masks to pull this one off.
Who wouldn't want to spend the night pretending to be a Hollywood star? Set your bus up to look like a red carpet and have boxes of popcorn scattered around for all the guests to enjoy. This is one of those party bus theme ideas that you want to make your passengers get really fancied up for. Evening gowns and black ties should be mandatory to give it a complete feel.
Are you celebrating a birthday or thinking about renting out a motor coach for your teenager? You might be wondering what fun things to do on a party bus for a kid might include. Obviously, they aren't going to be drinking or heading to any big venues without adult supervision. There are plenty of party bus ideas and destinations for Sweet 16 that will make it worth the money:
Masquerade party theme
Going to a movie theater
Visiting an arcade or entertainment center
Spending the day at an adventure park
Horseback riding
Laser tag
Ice or roller skating
Whichever of these party ideas you go with, make sure that you have plenty of food and drink on the bus because kids are going to get hungry!
Food to Bring On A Party Bus
Now that it's been brought up, what kind of food to bring on a party bus is the next question. You are going to be moving around a lot, most likely while you are traveling. That's not to mention that the coach is going to be running as well. So that rules out any dishes that are going to get too messy or require sitting down with a knife and fork. That still leaves you with a plethora of options in snack-type foods and appetizers to place on a platter.
Pizza
Chicken wings and nuggets
Meatballs
Quesadillas
Garlic knots
Breadsticks
Walking tacos (taco in a bag)
Vegetable tray
Fruit tray
Pretzels
Popcorn
Potato chips
Brownies
Muffins
Cookies
If you don't want to have to worry about snacks to bring on a party bus, you could always just get a catering company to take care of it for you as well. Just tell them about your event and what kinds of ideas you had in mind. As long as you choose a quality cook, they will be able to take care of the rest. It might cost you a bit more, but it's going to be worth it when you don't have to try and figure out how to make, serve, and transport everything on your own.
It's an excellent plan to get in touch with your party bus rental company and find out what they allow or have room for on their bus regarding food. They may or may not have someplace to plug in small crock pots to keep the food warm. Depending on the size and style of the bus, there may be a designated area to set all food out for the passengers to enjoy. Just make sure that you know exactly what you're walking into when considering what food to bring on a party bus.
The bus rental company may also provide some of the supplies that you need, like napkins, plates, or cups. If you don't ask them, you'll never know. It could save you a bit of money at the store if you don't have to provide these things. When it's something they offer, take advantage of it! Inquire about any policies they have about clean up as well. You aren't going to want to be stuck cleaning up popcorn for an hour after all your guests leave if you're the one responsible for sweeping or clearing away food that's splattered on the seats.
The Best Drink For A Party Bus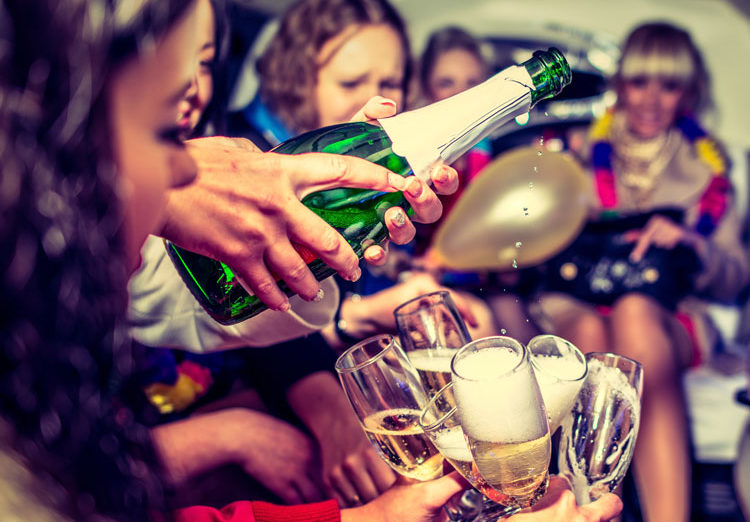 Now that everyone has a full belly, it's time to start pouring the drinks. Again, check with your rental company to see what they allow. Not all party buses are going to let you have alcohol on them. There could be factors like having guests under the age of 21 on the bus that could prohibit you from bringing them on at all. That's why it's always essential to get all the details beforehand.
After you get the all-clear, mix some drink ingredients together. Different drinks will coordinate better with your party bus destination ideas and themes, but you should try to have a few options. When going to a football game, for example, beer seems like the obvious choice. However, not everyone drinks beer. So, add some of these best drinks for a party bus to your bar:
Screwdrivers are something that just about anyone can drink. The standard is orange juice mixed with vodka, but you can use any kind of juice to make it the best drink for a party bus.
Get a little fancy with a Mojito. You have to have fresh mint, limes, sugar, ice, rum, and club soda. It takes a little bit to put one together, but they look so sophisticated! You can mix together the soda and rum ahead of time so that you don't have to keep blending individual drinks to order.
Long Island ice teas are one of those drinks that taste so yummy, but you can usually only have one because of how much alcohol it contains. If you've never tasted it before, it actually has the flavor of an iced tea. It's hard to believe when there is rum, gin, vodka, tequila, and Cointreau liqueur, all stirred in with a little cola and lime juice, but it's true.
Pina Coladas are nice if you are having a beach theme or it's the summertime. The coconut makes you feel as though you're sitting on a relaxing beach, watching the waves crashing toward you. Even if you don't like coconut, there's a good chance you're going to like this. You will have to pick up some white rum, crème de Coconut liqueur, pineapple juice, and coconut cream.
You certainly don't have to make all of these different drinks, but it's nice to have a selection. After everyone has a drink in their hand, you can also take part in a few party bus drinking games. They are the same as any other drinking game that you would play, except for you do it on the coach. The only one you're not going to be too successful with is beer pong because you won't have the room. Anything using cards or dice would work, though.
Party Bus Activities to Plan
Fun things to do on a party bus don't have to be difficult to plan. You just need the right ideas. Along with food, drink, destination, and a theme, there is going to be time on the bus when there's not much going on. You might be taking a three-hour bus ride to the closest NFL football stadium.
The time will go fast because you're surrounded by all of your cronies having a good time, but there will be moments when you need to liven things up a bit. Take a look at these party bus activities and plan a few out:
Card, Trivia, and Board Games – just like with the food and drink, get in contact with your party bus rental company or check out their website if they have one to see what the inside of the buses look like. If they don't offer tables, you aren't going to want to bring any games that require setup. There may not be much room for any games, period, so you can consider some digital ones downloaded to a tablet. If there is room, though, everyone always gets a kick out of Old Maid, Go Fish, Cards Against Humanity, Uno, and Apples to Apples.
Karaoke – you can get together in groups and do a performance of songs that have been pre-selected and drawn out of a hat. Allow each team ten to 15 minutes to practice and then let someone sit out and judge how the finale goes.
Coloring – coloring is for kids of all ages these days. Grab up a few of the adult coloring books at the store and some colored pencils to stash on the bus. It's a pastime that doesn't go out of style.
Telephone – start with the person in the front of the bus telling the next person in line a short sentence by whispering it in his or her ear. The same goes from person to person, all the way to the back of the bus. Wait until you hear what that person says out loud. It's funny how quickly what one person says can get turned around.
Charades – charades are another one that never gets old. When looking for fun things to do on a party bus, write down some random things that people can act out while you're out driving around. You could make it a full game with a prize or reward at the end, too, if you want to see things get interesting.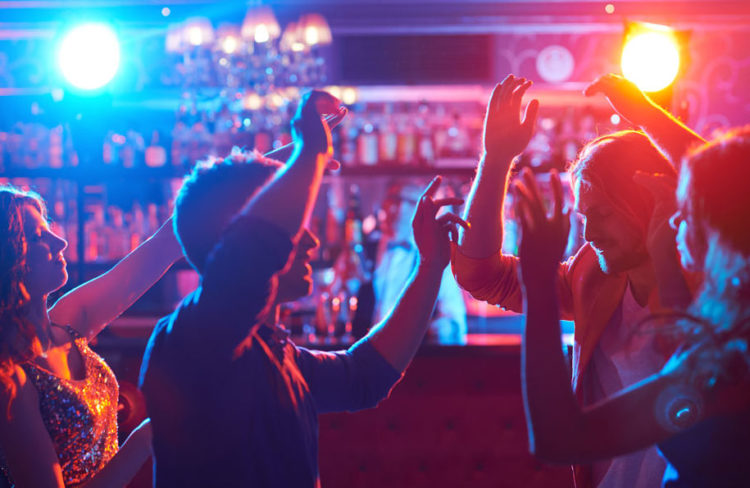 Now there should be no question as far as what fun things to do on a party bus consist of. Mix and match what you like and leave out what you don't. Customizing your experience with your coach is the best way to ensure that you get the most for your money. Get together with your guests and find out what they are expecting or would like to have on the bus as well. Start planning early, and getting it all together will be a breeze! If you have any questions or if you're looking to rent a bus in Boston, reach out to The Boston Party Bus!