Are you interested in the cost to rent a party bus, limousine, town car, or sightseeing coach? These vehicles are an excellent way to keep your group together and ensure everyone's safety, and forego having to deal with traffic, parking, finding your way around town, and all those other little hassles that detract from a special night on the town!
So, What Does Party Bus Rental Cost?
The cost to rent a party bus usually averages around $700 to $1000 for a four-hour block of time, with additional time ranging anywhere from $100 to $300 per hour. Factors affecting your cost include the bus size, city in which you live or will be visiting, and the time of year you're renting a bus.
Whatever your cost to rent a party bus, limousine, or sightseeing coach, your rental is well worth the investment! Not only are you more likely to enjoy your event, whatever the occasion, but there is no better way to keep everyone safe than by renting a party bus or luxury limousine. To help you find the right vehicle for your needs and know what's included in a party bus rental, check out some vital information about luxury bus rentals, why you might choose a party bus for your event, and what's typically included as well.
What's Included in the Cost to Rent a Party Bus?
Every party bus rental agency is different, which is why it's vital to ask what your rental and chosen vehicle includes specifically. However, note what is often included in the cost to rent a party bus, limousine, or other such luxury vehicle, and what details you'll want to consider for your chosen rental.
First note the occupancy of any party bus, luxury limo, sightseeing coach, or hired car, and realize that you won't be able to go over that limit under any circumstances! Luxury bus rentals and other such vehicles need to provide enough seating and, in many cases, seatbelts for all passengers even if you're not obligated to sit down and buckle up.
Most luxury bus and limousine rentals include stereo surround sound, perfect for setting a party mood. If you're looking for a luxury car such as for an airport run, or a sightseeing coach, be sure to ask about their stereo systems as they're not always quite as luxurious, depending on the vehicle.
Larger buses typically have at least one flat-screen television; the larger the bus, the more screens they're likely to have. As with the stereo, ask about television screens in limousines, coaches, and other vehicles.
Luxury buses also typically have party lights, which vary according to the vehicle; for example, some might have a certain color scheme, strobe lights, and other special features. If you want party lights for your vehicle, be sure to ask about what's included and their style as they might not be available in smaller buses or vehicles designed for more professional settings such as sightseeing.
Most luxury limousine and party bus rentals don't allow you to attach your own decorations, either inside or out. If you want to rent a luxury bus or limousine for a wedding, ask about decoration options; some companies will add these for you or note specific pieces you can provide and which they will then attach to the vehicle.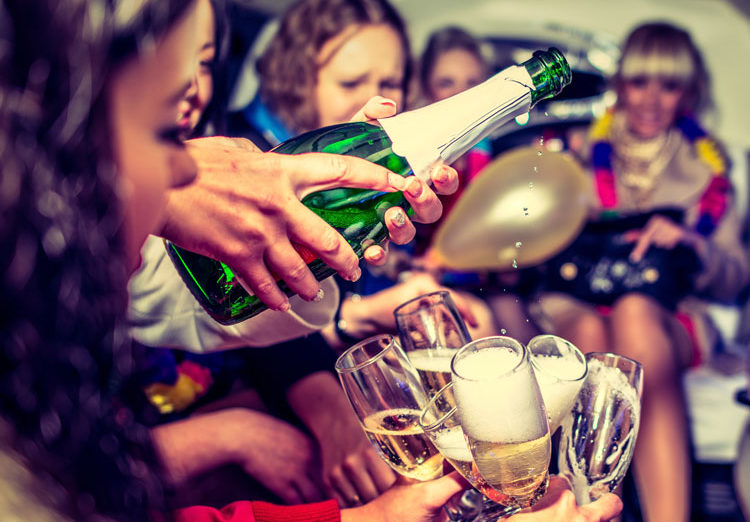 Will the Party Bus Include a Stocked Bar or Dance Pole?
Your cost to rent a party bus might not include a dance pole in the center of the bus. Some people find the pole a bit off-putting or inappropriate, and some buses don't include them simply because they're often a safety hazard. Some buses have removable poles so you can decide on its use yourself. If you were looking forward to a dance pole on your bus, be sure to ask about it.
It's also not safe to assume that your cost to rent a party bus, limousine, town car, or coach includes a fully stocked bar. Some buses provide a cooler with ice for their customers to bring their own drinks and refreshments, and a rented SUV or town car might not have room for a bar in the back at all. Whatever the case, ask about what food and drinks are included, if any, rather than assuming you'll have drinks waiting for you.
What's the Point of a Party Bus Rental?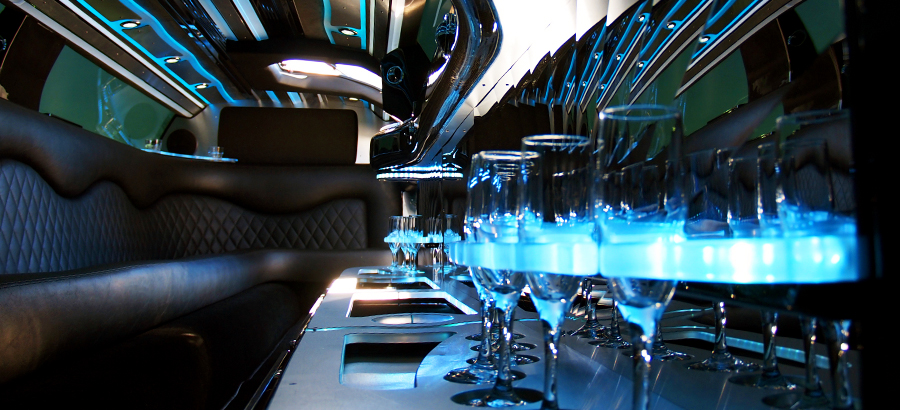 When considering the cost to rent a party bus, limousine, sightseeing coach, town car, or other such vehicle, you might wonder the point of it in the first place! There are many reasons to hire a luxury limousine or party bus, for yourself or as a gift to someone else
One important reason to consider the cost to rent a party bus is that you and your friends probably want to enjoy a few cocktails or cold beers when out for a night on the town or celebrating a special event. Rather than choosing a designated driver or risking a drunk driving citation or accident, choose a party bus or luxury limousine instead! You can then relax and enjoy your drinks without worrying about getting behind the wheel.
A party bus rental is a great gift for proms, birthdays, and other events with underage drivers. Rather than worrying about your child paying attention to the road when they're in a party mood, or embarrassing them by driving them to their prom or another event yourself, consider a party bus rental instead!
Renting a party bus or coach also means keeping your group together before and after an event. This can be vitally important when traveling to a large, crowded event such as a ballgame or industry expo. Rather than trying to decide where and when to meet, and have anyone walk alone to their car after the event, a luxury bus ensures no one is left behind and you all arrive together.
Being able to stick with your group on the ride to and from an event is also a great choice when hosting out-of-town guests, or for having a quick meeting with staff on the way to that expo. You can spend more time with visiting friends or relatives or review important information with coworkers when you choose a bus rental for your travels.
A luxury limousine rental is also an excellent choice for special occasions, so you and your significant other can focus on each other even when driving to and from your restaurant or other location.
A party bus also lets you start the party early and keep it going until you get home! You also don't need to worry about traffic, finding a parking spot, or even walking from your vehicle to the venue entrance with a luxury bus or limousine rental.
How to Find an Affordable Bus Rental
Whatever your cost to rent a party bus, limousine, coach, or town car, you might still be worried about how you'll afford it. One tip is to make your reservation as far in advance as possible, especially during June, September, and October, peak prom and wedding months, as well as New Year's Eve and other holidays. Party buses and luxury limousine rentals are in high demand during those times; some companies might raise their rates during those months, or you might find there are only larger, more expensive buses available.
While larger party buses and limousines are typically more expensive, being able to split the cost between as many friends as possible also means lowering your cost overall. If you're thinking of a party bus rental for a wedding, for instance, ask some close family members if they would like to ride in the bus with the bridesmaids or groomsmen, or choose just one bus for both rather than splitting them up into two buses.
There is also nothing wrong with telling the agency that you're looking to save on the cost to rent a party bus or other such vehicle. Many luxury bus rental agencies know that people are often on a limited budget and they might work with you to find a smaller bus, reduce the hours you need the bus, or otherwise find ways to lower your costs.
When searching for a cheap party bus rental, keep in mind that a luxury bus or limousine can actually save you money overall. The cost to rent a party bus, limousine, coach, or town car can be far less than the cost of a drunk driving citation! Your party bus rental costs might also be lower than the cost of gas, parking, and other fees if every rider took their own car to an event.
To avoid surprise costs with your party bus rental, ensure you don't smoke, eat messy food, or otherwise leave something behind that needs cleaning. Most party bus rentals include a cleaning and damage deposit; in some cases, even having to pick up a gum wrapper from the seats can mean losing at least some of that deposit! Ask your party bus rental agency what's covered in that deposit and ensure you and your guests don't do anything to put it in jeopardy while using the bus or limousine.
Related Questions
Are tips included in your bus rental?
As with a restaurant bill, whether or not a gratuity is included often depends on the agency, size of bus and length of rental, and other such factors. Ensure you ask about this and never hesitate to give your driver a gratuity even if one is included in your bus rental price!
Can you drink on a luxury party bus?
While the cost to rent a party bus, limousine, or sightseeing coach might not include alcohol, you can often have drinks in the back of the bus. However, it's vital you check with your bus rental agency so you know what's allowed by law and what to expect while enjoying your luxury bus or limousine rental.
The Right Party Bus Company in Your Area of Boston: The Boston Party Bus!
This article was written by our team of experts at the Boston Party Bus. When you're in need of a party bus or limo service, make us an offer!