Heading out of town for a night full of fun? With the right snacks on your party bus, you can be sure that nonstop deliciousness will follow you. From finger food to shareable desserts, gone are the days when traveling means leaving behind tasty snacks! Get ready to get munching with these easy party bus snacks - all guaranteed to keep hunger at bay no matter what kind of wild ride you're on.
Why Snacks Matter on a Party Bus
Who doesn't love snacking? Delicious, easy-to-eat bites or finger foods can make a huge difference in the party bus experience. Small but tasty snacks like chips, pretzels, and nuts, and finger foods like sliders, wings, and wraps are perfect for keeping energy levels high and preventing hunger during the ride.
Having snacks readily available at the start of the night can help prevent guests from getting too drunk too quickly. Not to mention, when you're back on the bus after a night of drinking, the "munchies" always kick in.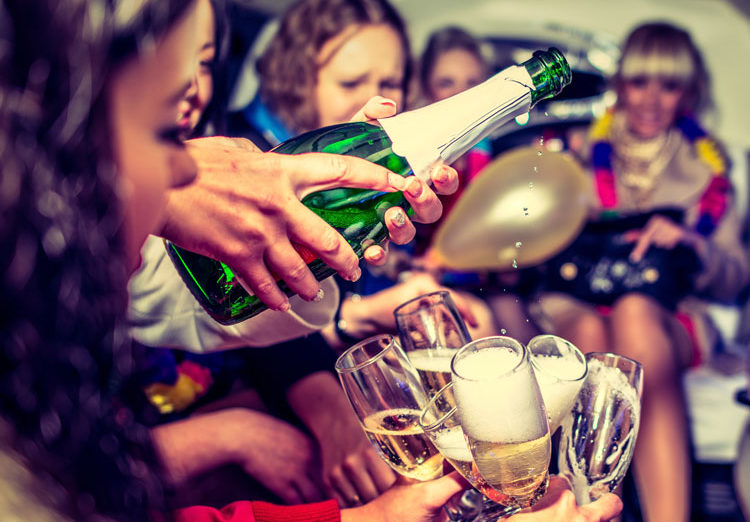 Planning for Easy Party Bus Snacks
Considerations for Snack Selection
When choosing snacks for a party bus, there are several factors to consider. Firstly, you need to be mindful of the dietary restrictions and preferences of your guests. Whether it's gluten-free, vegan, or nut-free, make sure to have a decent selection of snacks that cater to everyone's needs. Snacks that are easy to carry and consume on the go are also crucial. Think about finger foods, such as sandwiches, wraps, chips, and dips, that do not require a lot of utensils or create a mess.
Also, you need to consider the storage and temperature requirements for the snacks. The space on a party bus is limited, and you do not want to bring snacks that take up too much space or spoil quickly. Choose snacks that are easy to store and do not require reheating or refrigeration unless you plan to bring a cooler.
Some buses do have a mini fridge on board, so ask in advance if you need to keep something cold.
Preparing a Snack Timeline
Organizing snacks based on the duration and schedule of the party bus trip is essential to ensure that everyone is fed and energized throughout the ride. Plan your snack timeline by dividing the trip into segments and assigning a snack for each segment.
For example, if the trip is four hours long, you could plan for a snack every hour or so. This way, you can avoid running out of snacks too early or having too many snacks left over.
An example of a snack timeline would be:
Hour 1: Serving cheese and crackers or hand-held mini sandwiches while everyone begins drinking to load up on carbs
Hour 2: Serve cups of Chex mix for a salty and less messy snack
Hour 3: Maybe serve up some chips and dip or popcorn for a nice crunch
Hour 4: Everyone on the bus is probably feeling the alcohol by now. Bring out sweet treats like chocolate-covered pretzels to bring home the evening.
Prepare your snacks in advance and pack them in labels or containers with the snack timeline information. This way, you can easily grab the snacks you need at a specific time and avoid confusion.
Serving the Snacks
Serving the snacks on the party bus can be a bit of a challenge, but with proper planning, it can be a fun and efficient process. Use disposable plates, cups, and utensils to avoid creating a mess and make clean-up more manageable. You can also ask a trustworthy friend to be in charge of serving the snacks and remind your guests to throw their trash away properly.
*It helps to bring your own garbage bag on the off-chance the bus driver doesn't have one!
Savory Party Bus Snack Ideas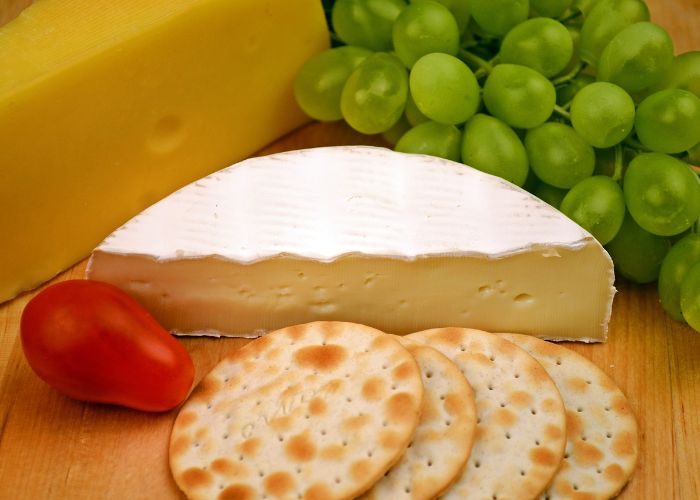 Tasty Finger Foods
Finger food is perfect for parties on the move. They're easy to eat and require little to no utensils.
Cheese and crackers are a classic snack that pairs well with almost any drink. Mix it up by offering a variety of cheeses and crispy crackers.
A fruit platter is a great way to satisfy a sweet tooth without going overboard. You can include a variety of fruits like pineapple, grapes, strawberries, and kiwi.
Caprese skewers are a sophisticated snack option. Made with fresh mozzarella, basil, tomato, and balsamic, they're both delicious and visually appealing.
Veggie spring rolls are a fresh and healthy snack that's perfect for any occasion.
Deviled eggs are an oldie but a goodie; the classic appetizer is always a crowd-pleaser.
Easy Snack Mixes
Snack mixes are perfect for on-the-go snacking. You can make them ahead of time, and they're easy to store and serve.
Popcorn medley is a fun and flavorful option that everyone will love. A mix of buttered, caramel, and cheese popcorn is a combination that's sure to please the taste buds.
Trail mix is a classic option that you can customize to your liking. You can add a variety of nuts, dried fruits, and chocolate pieces to make it your own.
Chex mix is a crunchy cereal mix that's always a hit. You can customize the seasonings to make it your own or just buy a pre-made bag.
Nacho supreme mix is a perfect savory snack that's great for sharing. Tortilla chips topped with cheese, salsa, and other toppings are the perfect way to satisfy any craving.
Pub mix is another type of mix you can try - typically it includes pretzels, peanuts, and a crunchy element.
Shareable Dips and Spreads
Dips and spreads are great for party bus snacking because they're easy to dip and share.
Guacamole and salsa are classic dips that are always crowd-pleasers. Offer both mild and spicy options to suit different taste preferences. Don't forget the tortilla chips!
Spinach and artichoke dip is a creamy and luscious dip that everyone will love.
The hummus trio is an assortment of different hummus flavors and pita chips that are both delicious and healthy.
Buffalo chicken dip is a spicy and delicious dip made with shredded chicken and hot sauce.
Cheese fondue is a rich and melty cheese dip that pairs perfectly with bread and vegetables for dipping. If you are not up for heating it up and keeping it warm - try a pub cheese dip or a cheese ball!
Sweet Treats for the Party Bus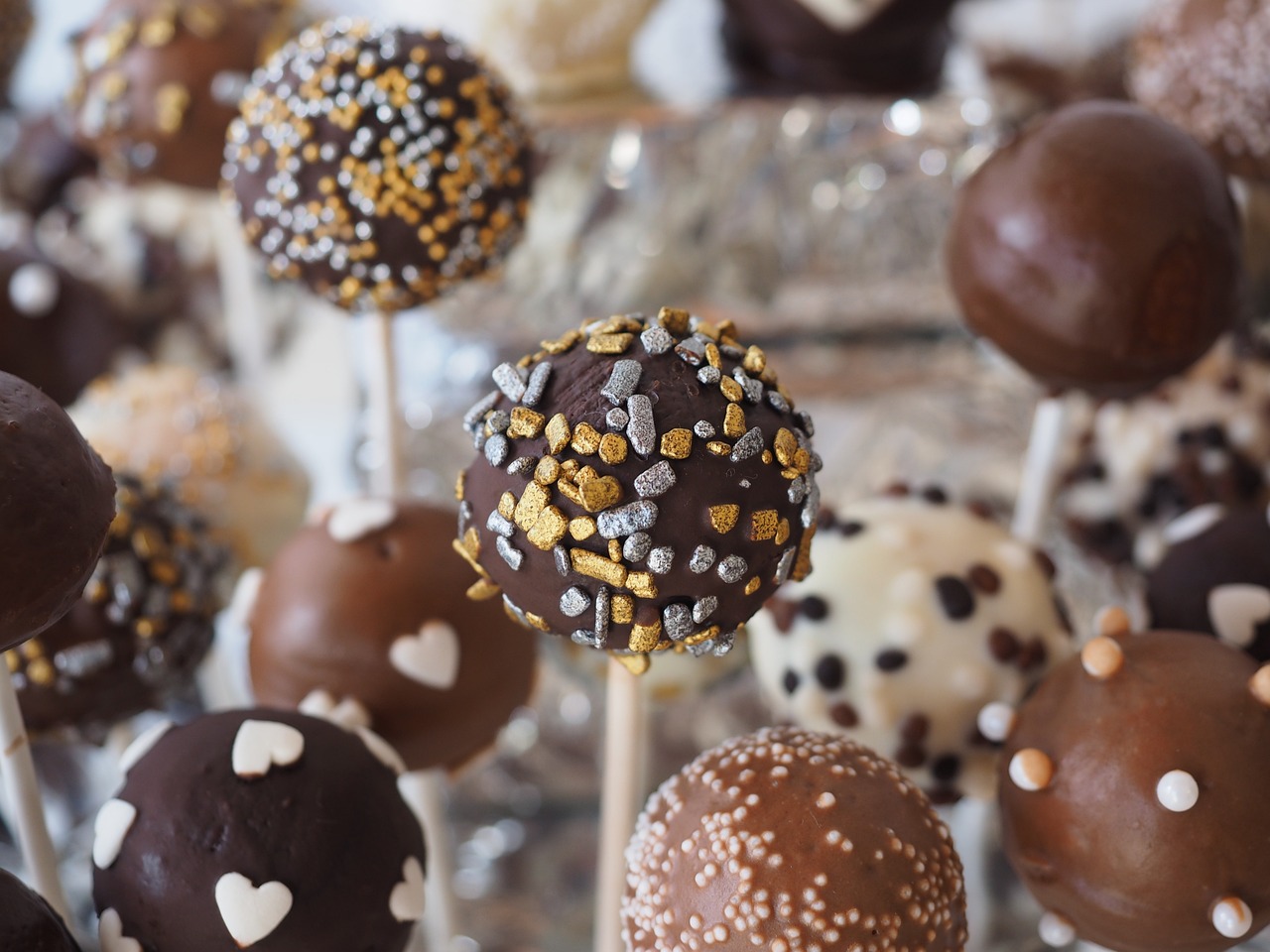 When it comes to sweet treats for a party bus, the most important thing is to make sure that they are easy to eat, shareable, and delicious. Not to mention, it can be a great way to celebrate if someone has a birthday on the party bus!
1. Bite-Sized Desserts
What's better than one dessert? Mini desserts! They offer the perfect portion size for snacking. Cupcake assortments are always a fun crowd-pleaser with a variety of flavors to suit everyone's taste buds. For something a little more indulgent, chocolate truffles are the ultimate bite-sized chocolate treat that will satisfy any sweet tooth. And for a refreshing option, fruit skewers with assorted fresh fruits are perfect for those who want something light and healthy.
2. Cake Pops
Cake pops are another fun and portable dessert option that comes in a variety of flavors and coatings. They're perfect for sharing, and you won't have to worry about any messy frosting getting on your party outfits. Donut holes are also a great bite-sized option with a mix of glazes and toppings to choose from.
3. Mini Cheesecakes
Is there anything better than a delicious cheesecake? Mini cheesecakes offer the perfect individual portion size and come in various flavors. Whether you like classic New York-style cheesecake or something a little more adventurous like strawberry swirl, there's something for everyone.
4. Chocolate-covered Pretzels
For those who love a sweet and salty combo, chocolate-covered pretzels are a great option. They offer the satisfying crunch of a pretzel with the indulgent sweetness of chocolate. Plus, they're easy to share and won't make a mess on the party bus.
Conclusion
When partying on a bus, having the right easy snacks is essential for a nonstop delicious experience. With the perfect selection of finger foods, snack mixes, dips, and sweet treats, you can keep hunger at bay and enhance the party bus adventure. Whether you're celebrating a special occasion like a bachelor party, wedding, or corporate event, or simply enjoying a night out with friends, these easy-to-eat and shareable snacks are sure to satisfy everyone's cravings.
You might also take a survey beforehand of what the members of the group would like to eat or what their favorite snacks are.
Remember to consider dietary restrictions, make sure you stay hydrated, plan a snack timeline, and pack a variety of flavors to cater to everyone's preferences. So hop on board, buckle up, and get ready to munch your way to an unforgettable party bus experience filled with flavor and fun.
*Remind everyone to have a full meal high in protein and drink A LOT of water before getting on the bus to prevent anyone from getting too drunk
According to Healthline, drinking on an empty stomach intensifies the effects of drinking and impacts the body's coordination and the ability to think clearly more readily.
Frequently Asked Questions - Party Bus Snacks
What are some vegetarian options for party bus snacks?
The best way to cater to vegetarians is to offer a variety of vegetable-based options. Vegetarians love veggies! Consider preparing crudites with dip, veggie skewers, spinach and artichoke dip, caprese skewers, vegan meatballs, and mini veggie pizzas. These options are flavorful and filling, making them perfect for a long party bus journey.
How can I ensure the snacks stay fresh throughout the party bus trip?
The key to ensuring your snacks stay fresh is in the preparation. Avoid choosing snacks that are easily perishable, such as dairy products and fresh fruit. Instead, opt for snacks that can withstand the journey, such as crackers, popcorn, nuts, and dried fruits. Pack them in airtight containers, and refrigerate if necessary before the trip. This will keep the snacks fresh and tasty throughout your journey.
Are there any allergy-friendly snack ideas?
Answer: With so many people having food allergies or intolerances, it is essential to choose snacks that cater to everyone's needs. Consider snacks such as hummus and pita, tortilla chips and salsa, trail mix, roasted chickpeas, and vegan cheese. Not only are these snacks tasty, but they also cater to common allergens such as dairy, gluten, and soy. They're also low in sugar which is a plus!
Can I make these snacks in advance?
Yes, absolutely! Making road trip snacks in advance is a great way to save time and ensure that everything is ready for the party bus journey. Many of the vegetarian snack options mentioned above can be made in advance and stored in the refrigerator or a cooler. This makes them easier to transport and keeps them fresh for longer.
Reach out to our team at The Boston Party Bus when you need to book your next trip or fun night out to celebrate!