Before you reserve a bus for your next night on the town, you might wonder what to tip a party bus driver. This is an excellent question to consider, as you want to ensure you tip your driver enough and budget this tip into your cost while also understanding that some companies might add this gratuity to your bill automatically.
A recommended tip for a party bus driver is at least 10% of the cost if not 15% to 20% or more. Party bus drivers do far more than just drive, and an especially helpful and courteous driver should be rewarded accordingly.
Understanding a bit more about what party bus drivers do and why their job is so vital can help you better figure out the best tip for them and why even 20% might not be enough! You might also consider some suggestions for ensuring your party bus rental is "smooth sailing" from start to finish and what to expect throughout the process.
It's also vital to remember that you should feel free to ask your party bus rental company any questions you have about the driver's tip or any other detail about your rental. Remember party bus rental companies are accustomed to customers who have never rented a party bus, limo, or town car before and are happy to explain even the most minute detail. This will ensure you enjoy your party bus rental and that nothing detracts from your big day or night out on the town.
How to Figure What to Tip Party Bus Driver
Check out a few simple tips that will help you figure out what to tip a party bus driver and how to tip drivers for a wedding limo as well. This will ensure you figure out the best amount for your driver and won't tip too much or too little at the end of the ride.
Remember that party bus and limousine drivers typically don't just drive; they're responsible for checking the vehicle from front to back, and especially the passenger area, to ensure it's spotlessly clean and stocked with all the extras and amenities included in your ride.
In some cases, party bus and limousine drivers also need to clean the vehicle after dropping off the last passenger. If the group was particularly rowdy, this can include picking up trash, vacuuming food crumbs, and even cleaning vomit in some cases.
Many limousine and party bus drivers provide their own uniforms and need to have them cleaned professionally more often than uniforms worn by other service professionals, which adds to their cost of living.
Party bus drivers are responsible for passenger safety. This is often very challenging, especially with passengers heading out for a night of bar hopping or wedding guests who might indulge in alcohol and become a bit neglectful of their safety.
Limousine and town car drivers often need to manage heavy, bulky luggage, even carrying it to and from front doors, hotel desks, and other areas.
While many party bus rental customers have a certain destination or evening planned, others might ask a driver for advice on various nightclubs to visit, restaurants in the area, and other hotspots, so the driver becomes a tour guide in addition to all his or her other duties.
Party bus and limousine drivers want their passengers to enjoy themselves while in the vehicle, but they also need to concentrate on traffic while tuning out boisterous passengers, making their job even more difficult.
While a party bus or limousine is meant to allow passengers the space needed to enjoy themselves and their guests and to get the party started before they reach their destination, consider carefully how much extra work is demanded of your driver. If you know your group might be especially loud and rowdy or will be making lots of stops and other demands on your driver, be prepared to tip him or her at least 15%, if not 20% or more, as they will no doubt earn that money during your rental.
What's Included in a Party Bus Rental?
In some cases, your party bus rental will include a gratuity or tip to the driver. Even if your bill does include a tip, consider if the driver was extra courteous or needed to manage a bit of added rowdiness from your guests; if so, you might consider giving them a bit of added cash when the night is over.
Whatever the gratuity, note that a party bus will usually include at least one television, a large stereo with surround sound, and special lighting. The bus size will determine how many seats are included and the vehicle's overall layout; some will also have a dancing pole or karaoke machine, while others might not, especially in smaller buses with limited floor space.
When renting a luxury limousine or party bus, never assume that it will include a fully stocked bar, as some might only have an ice chest for you to stock your own beverages. Some party bus rentals might also prohibit alcohol; for example, if you're renting a bus or limousine for a high school prom or will have passengers under the legal drinking age.
However, some luxury party limousine rentals will include champagne or a full bar if you stipulate this in your rental contract or note that you want it included. Some party bus rental companies also offer special wedding or date night packages that include a champagne toast and other such amenities; ask about these packages when renting if you prefer.
If your rental does include special features like a champagne toast, note that this typically adds work for the driver as they will usually uncork and pour for you and your guests or will at least need to ensure the bar is set up properly for you. Be sure you consider this added demand on them when figuring out what to tip party bus driver.
Renting a Party Bus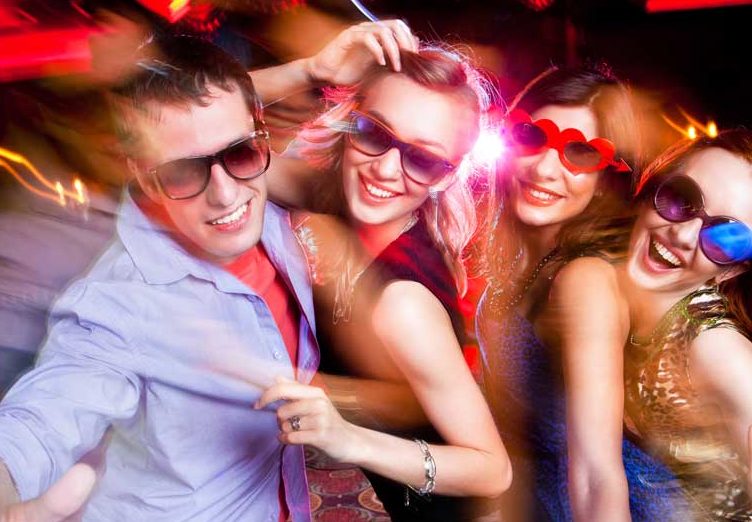 If you're planning a special night on the town, want to do a pub crawl, arrive at a party in style, or need a party bus for any reason, you might note some tips for a successful party bus rental! Understanding how to rent a party bus can help ensure the process is as smooth as possible, and you end up with a party bus or limousine you love.
Start by determining a final headcount for your group, and ensure you note anyone under the legal drinking age.
Consider how much of a party atmosphere you want on your bus. Some party buses have disco lights, surround speakers, and other details that keep the party going all night long. However, if you're just looking for an enjoyable ride to and from a local stadium, you might not need all those added features.
How formal is the event you'll be attending? A limousine might seem better suited for a wedding, where a party bus might feel a bit casual and out of place, but a more appropriate choice for a pub crawl, riding to the big game, and other social occasions.
Map out your pickup locations and all the destinations you'll be hitting, as party buses and limousines typically need to know this information in advance; rarely will a party bus or limousine simply pick you up at the door and take you wherever you want to go without having that information beforehand.
When renting a limousine or town car for a wedding or prom, note that such rental companies typically don't allow you to add your own decorations but might offer certain decorations as part of your rental agreement. Ensure you check on this beforehand rather than assuming you can tape signs, streamers, and other items to the vehicle for your special day.
Will you have luggage, musical instruments, or other bulky items that will need special handling or storage for your ride? Ensure you note this when shopping for a party bus or limousine rental, so you know the vehicle will have adequate storage.
Once you have all these basics covered, you can work with a party bus rental agent to find the right vehicle and then secure your rental.
Setting Straight a Few Party Bus Myths
If you're still hesitant about renting a party bus, you might be giving too much attention to some common myths about these vehicles and their rental. Let's take a look at a few common misconceptions about party buses and limousine rentals, so you can make the best decision for your upcoming plans.
Myth #1: Party buses are just for parties
Today's party buses and luxury limousine rentals come in a wide range of styles and color schemes. Many are very sleek and perfect for letting a group travel safely together to a big game or concert, or even a business event. Whatever the mood you want to set, you're sure to find a party bus to fit your needs.
Myth #2: There are no rules in a party bus
While your party bus rental company wants you to have a good time, they also want to ensure your safety and that of their driver and vehicle. There might also be local laws restricting underage passengers, dictating whether or not you can stand up on the bus, and so on.
Check with your rental agent beforehand if you have special plans or are curious about any requirements and restrictions, and use common sense when it comes to keeping everyone on the bus safe! It's also good to note any fine print on your rental agreement, as brought out by Absolute Comfort Limousine at this link, https://absolutecomfortlimousine.com/4-common-myths-about-party-bus-rentals/.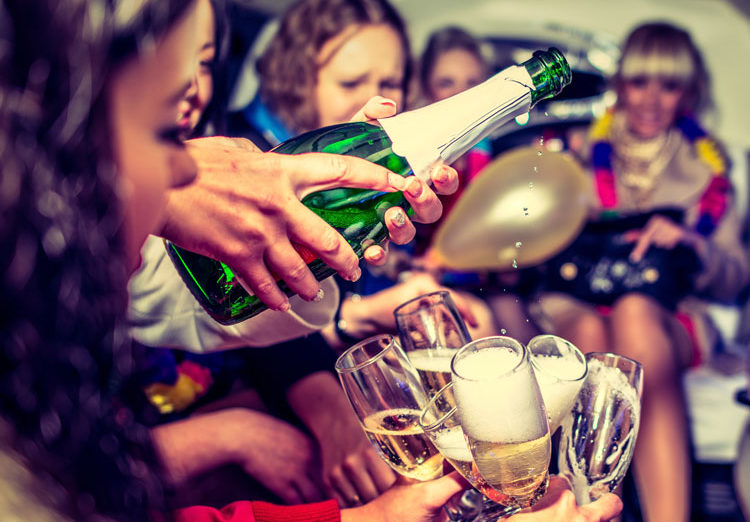 Myth #3: Party buses are dangerous
A party bus or luxury limousine rental is actually an excellent way of ensuring you and your guests arrive at your destination and then back home again safely. Drivers are typically vetted and ensure they have no alcohol before arriving for their assignment and usually need a specialty chauffeur or other such license.
Having someone else mind the wheel also means you don't need to worry about driving if you've indulged in alcohol or are overly tired from a concert or other event. You also don't need to worry about taking a wrong turn and ending up in a not-so-safe neighborhood when you rent a party bus.
Tips on Party Bus Etiquette
Along with knowing what to tip your driver, it's good to understand some basic party bus etiquette for you and your group. This will ensure a smooth ride for your driver as well! One vital tip is to treat your driver with courtesy and respect that he or she must give their attention to the road; avoid trying to engage them in conversation or otherwise distract them when they're driving.
Even on a party bus, it's also vital that you stay mindful of safety. You might not be required to sit down and buckle up, but note the close quarters and limited space. Tripping over a friend's foot can mean hitting your head or other such injuries, which would no doubt detract from your trip! This is also distracting to the driver and might necessitate him or her taking a detour to an emergency room.
Being mindful of your safety also means keeping yourself inside the vehicle. Never hang outside a limousine or party bus window or do anything that might distract other drivers. You also need to be cautious about losing items out a window; for instance, it might seem romantic to let your wedding veil float behind you as you stand up through a limousine window, but that veil can land on another car and block their view, risking an accident.
Most party bus and luxury limousine rental agencies will want to keep tabs on their drivers constantly, so don't expect your driver to head off somewhere unexpected, at least not without first checking in with a rental agent. Overly large party buses and limousines are not always allowed on certain streets or in various commercial lots, so be courteous if your driver says he or she cannot head down a certain route or make an unexpected stop.
Party bus rentals are also cleaned before and after every trip, but it's only courteous to ensure you don't leave an unnecessary mess for the driver or anyone else. Take a quick moment to ensure all trash is in a rubbish bin. Use caution if you have food and drink on the bus, avoiding spills. If you feel carsick during the trip, tell your driver so he or she can pull over rather than having to clean vomit from the back of the bus!
The Boston Party Bus is happy to provide this information to our customers, and hopefully, it helped you understand what to tip a party bus driver and how to ensure a safe and enjoyable party bus rental. If you're in the market for a luxury bus or limousine rental, call us for the most experienced Boston party bus rental company in the area! We have a wide selection of vehicles sure to fit your needs and budget. To find out more, call today.