Taking a party bus from Boston to NYC is a great way to enjoy the ride, keep your group together and safe, and start your party the minute the bus arrives at your doorstep! Renting a Boston party bus also means leaving the driving to someone else so that you don't need to deal with traffic, directions, or parking.
If you've never taken a party bus from Boston to NYC, you might need a few hints and tips for planning your night out. This handy guide will ensure nothing is overlooked and you end up with a great bus and trip that you and your friends will never forget!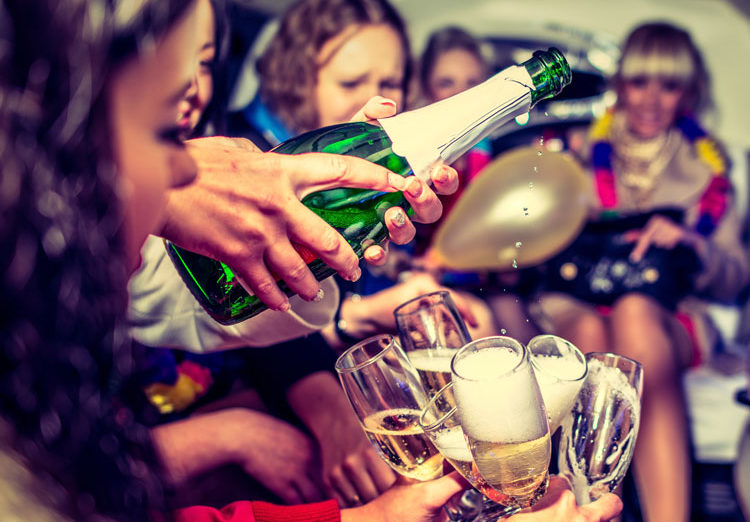 1. Choosing Your Boston Party Bus
Choosing the right Boston party bus for your trip might be more difficult than you imagined, only because there are so many buses from which to choose! To decide the right Boston party bus for your trip, first start with your group size. Never try to cut costs by selecting a smaller bus than you need, as your driver is likely to count passengers as they board and won't allow more people than the bus can seat safely.
You also want to ensure you enjoy your party bus from Boston to NYC, and cramped quarters can mean a very unpleasant trip! To ensure your safety and comfort, opt for a bus that seats the number of people in your group at a minimum, if not something even larger.
2. Do You Need Privacy in Your Party Bus From Boston to NYC?
Most Boston party buses have two types of windows; either very large so that passengers can enjoy sightseeing, or smaller and blacked out, for maximum privacy. Blacked out windows also allow you to enjoy party lights in the back without distracting other drivers.
When choosing your vehicle, consider if you need privacy in your party bus from Boston to NYC, or if you want to enjoy all the sights along the way. Opt for the best window design for your needs rather than assuming that all party bus windows are alike!
3. Will You Be Working or Partying on Your Boston Party Bus?
Not all party bus interiors are alike! Some buses are designed for a quieter crowd that might need room to work rather than party. These buses might have two bench seats with a dining table, separate seats with a side table, and lots of other spaces for setting up laptops and other such equipment. These buses might also offer TV screens with plug-in jacks so you can show presentations during your trip.
Depending on why you're planning to take a party bus from Boston to NYC, you might prefer a bus more sedate, or it might not suit your needs at all! If you and your guests want to enjoy a real party atmosphere, ensure you check out the interior of any bus you might choose, so you know it offers the party seating, lighting, and décor you expect.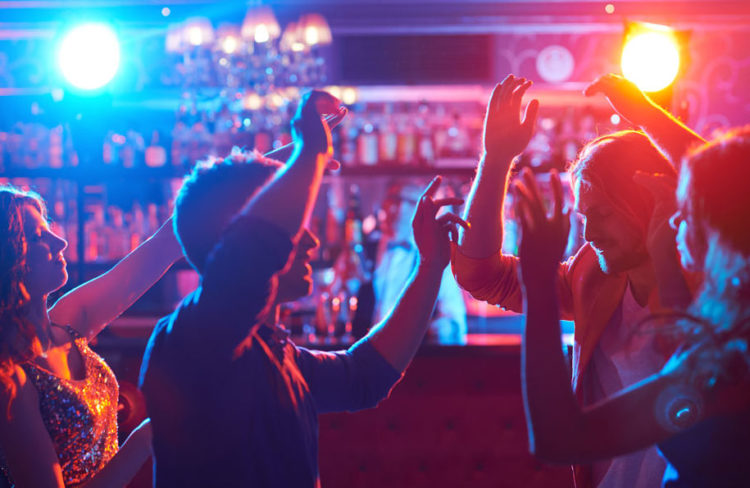 4. Plan Some Activities for the Trip
Once you've selected your bus, you might consider some activities for the trip. Remember that it usually takes at least 4 hours to drive from Boston to New York, so it's good to avoid getting bored along the way! To ensure you don't get bored on your party bus from Boston to NYC, you might bring some board games or playing cards.
You can also create a visual scavenger hunt or drinking game for the drive. Make up a list of things people might spot during the trip, such as:
A certain car color, make, and model (i.e., a red Ford Mustang)
A restaurant sign with a particular word in it (i.e., hamburger, American, diner, etc.)
A "dead end" road sign
Someone wearing a flannel shirt
Someone pushing a baby stroller
Make this list as long as possible as you'll no doubt see lots of people and things during your drive!
A Word from Our Party Bus Team
The Boston Party Bus is proud to offer this information to our readers and we hope you found it helpful. If you're thinking of reserving a party bus from Boston to NYC, give us a call! We have a full line of beautiful, luxurious party buses, limousines, and upscale vehicles available, all at prices you can afford. To find out more or schedule your party bus reservation, call The Boston Party Bus today.