How much is a party bus in Boston? If you have a wedding or other special event on the horizon, it's good to research this beforehand. A Boston party bus is often less expensive than people realize. On the other hand, reservations tend to book up quickly especially during prom and wedding season!
In turn, once you know the prices, you'll want to call a party bus rental company near you. Making a reservation far in advance ensures you get the bus that fits your needs perfectly. With this in mind, check out some average costs for a party bus rental in Boston and nearby cities.
How Much is a Party Bus in Boston, on Average?
In short, you might expect to pay around $125 to $700 per hour for a party bus rental. However, these are just average costs and don't reflect your actual price! Check out some details that often affect those costs.
Party bus size
You might be surprised at the various party bus sizes available! Converted vans usually offer seating for 8 to 16 people. Smaller party buses might provide seating for 14-16 passengers. Medium-size buses typically seat 25-30 passengers while larger buses can accommodate 30-40 passengers!
Also, note the differences between party buses and a fleet or charter bus. A charter bus is similar to a standard city bus, with rows of seats rather than benches. You might use a charter bus to transport a company's staff, a church group, or other crowd. Rather than offering a party atmosphere, these are simply meant to get you from Point A to Point B!
Party bus features
For many people, the whole point of renting a party bus is to start the party the moment it arrives. In turn, most buses feature custom party lights and an outstanding sound system. Some also offer televisions and a place to store ice for drinks. The more upscale those features on a party bus, the higher the rental price.
Special packages
In most cases, a party bus rental company doesn't provide drinks, food, and the like. However, some might prepare special packages with champagne, flowers, and other items. These might raise your rental rate but can make your event even more unforgettable.
Destination
Your destination can affect your party bus rental price. Some companies might charge more for plans that put added miles on the bus. These might include pub crawls or destinations far from home. Places that don't accommodate a party bus easily might also mean added fees.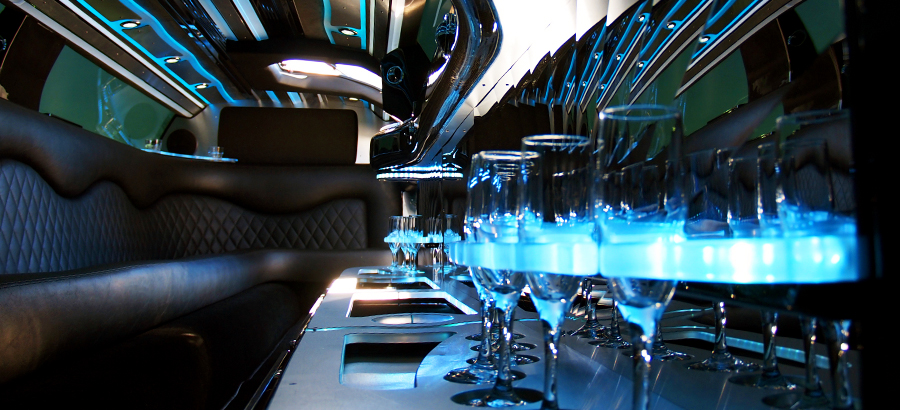 Can You Take a Party Bus Anywhere in Boston?
Many major venues around the city accommodate party buses easily. These include Fenway Park, Gillette Stadium, and more. There are also plenty of waterfront eateries and pubs a party bus might reach. Also, charter buses are often expected at meeting venues and auditoriums in and around the city!
Additionally, don't hesitate to consider a party bus for weddings and proms. Most churches, synagogues, high schools, and other structures have ample parking for party buses. Many party bus rental companies also know how to work around limited parking and difficult access. For instance, they might drop you at the door and arrange a time to pick you up rather than expect to park in an attached lot.
The Boston Party Bus is happy to help answer the question, how much is a party bus in Boston? Hopefully we've given you lots to consider! Also, call us when you're ready for a Boston party bus rental. We carry a wide range of options including elegant party buses, limousines, SUVs, and more. We're always happy to answer your questions and provide a FREE price quote. To find out more or to lock down your reservation, contact us today.