If you're planning a bachelor party, you might want to rent a Boston party bus for all the guys involved! A party bus is an excellent choice for keeping everyone together and safe on the road and for getting that party started as soon as you leave your house.
While a traditional bachelor party might include adult entertainment, men today are often looking for other options for enjoying time with their friends before tying the knot. Some bachelor parties are even planned for earlier in the day rather than into the "wee hours" of the morning, and especially if the groom-to-be is of a particular age and no longer enjoys being out that late! If you're looking for some creative ways to celebrate someone's last few days of singleness, check out the 10 bachelor party ideas in Boston that you're all sure to enjoy.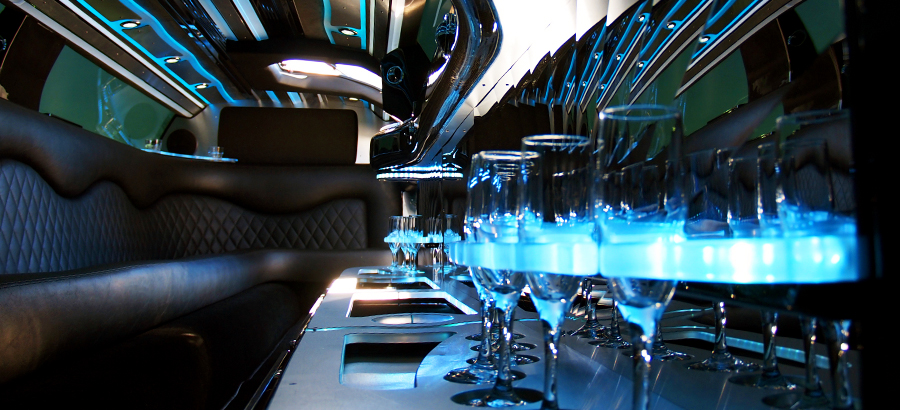 1. Take Your Boston Party Bus to Tony C's
Tony C's is a popular sports bar, perfect for a lunchtime or early evening bachelor party in Boston. The restaurant has a retractable roof for when the weather is optimal and one wall of windows overlooking Fenway Park, allowing you to enjoy a bit of baseball without paying for tickets! Your Boston party bus rental can wait outside while you and the guys enjoy a wide selection of beers and some fresh air upstairs for your party.
2. Stop at McGreevy's Pub
McGreevy's Pub is an authentic Irish tavern where you and the guys might enjoy some Guinness or another great brew while soaking up the rustic charm around you. The pub is a short walk from Fenway Park, so be warned about crowds before and after a game. Otherwise, you're sure to enjoy some "guy time" at the dartboard or under one of their big screen TVs while downing a pint or two!
3. Hit the Driving Range at Granite Links
Granite Links is a favorite course for Boston golfers where you and the guys might enjoy lining up at the driving range, practicing your swings, and offering advice on each other's stance. Not your average driving range, Granite Links has a great view of the Boston skyline, making it an excellent stop for your Boston party bus rental!
4. Harpoon Brewery Beer Tasting
What's a bachelor party without a little beer tasting? Have your limo or party bus in Boston MA stop at Harpoon Brewery, and take a seat at one of their many long wooden benches for a fun afternoon of beer tasting. Harpoon Brewery is located along the seaport for great views and offers many planned events throughout the year, making it even easier to schedule your Boston bachelor party!
5. Dinner at Empire
If you're looking for a change of pace, try Empire, Boston's best Asian fusion restaurant and lounge. With an authentic Asian menu and upscale atmosphere, you'll enjoy a bit of class for your Boston bachelor party and some variety for when you've had enough chowder and seafood!
6. Use a Boston Party Bus for Dollar Drinks at Coogan's
Coogan's is another great Irish pub in the heart of Boston and one very good reason to ensure you choose a party bus rental in Boston! Who can resist the temptation of dollar drinks and especially when enjoying some time with your friends? Your Boston party bus will ensure everyone gets home safely after a great time at this favorite hotspot, koozie and all.
7. Visit the USS Constitution
If you and your buddies love all things military, have your Boston party bus take you to visit the USS Constitution, the oldest commissioned naval vessel still afloat! You can tour the warship and browse the museum as well, even taking home a few souvenirs from your visit.
8. Stop at Warren Tavern
Not just another Boston bar, Warren Tavern was established in the 1700s and has seen the likes of George Washington and Paul Revere as customers. For groups who enjoy history along with a pint of beer, it's a great place for your bachelor party or any party throughout the year!
9. Kayak the Charles River
If you feel like stretching your legs and getting some fresh air during your Boston bachelor party, consider kayaking the Charles River! A group kayaking tour is an excellent way to expend some nervous energy before someone's big day and offers some relaxation for everyone involved.
10. Tour the City With Your Boston Party Bus!
One great way to enjoy a bachelor party in Boston is to have your driver from The Boston Party Bus follow a great map of city hotspots and tourist attractions while you enjoy time with your friends in the back of the bus. You might stop at a few different pubs just for a quick pint and bite to eat; otherwise, you can enjoy music, dancing, and games right in the back of your Boston party bus for a fun-filled bachelor party everyone is sure to love!