A party bus rental is an excellent choice for group travel, whether for a bridal party or for enjoying a night clubbing with your friends. A limousine is also a great way to arrive anywhere in style! If you've never enjoyed a part bus rental or sat in the back of a limousine, you might wonder which is the better option for your upcoming event or night on the town.
A party bus rental is often preferred for large groups as they offer more headroom and space for moving around and even dancing than a limousine. A limousine is often a better option for couples or someone traveling alone.
A limousine rental and party busses both offer their own advantages, and both mean being able to sit back, relax, and leave the driving to someone else! However, to help you decide on the right choice for your next party, night on the town, or other event, you might note some added details about each rental option.
It's also good to check pictures online of both your choices, as this can help you choose the right hired car option. That luxurious limousine might be just what you need for a special date night while you might also realize the room interior of a party bus rental is a great option for giving visiting family a tour of the city!
What's the Difference Between a Party Bus and a Limo?
A party bus is obviously larger than a limousine, but these are not the only differences between these two options! If you consider some various differences between a luxury limousine rental and party busses, as well as some pros and cons of each, this can make your choice easier the next time you're in the market for a vehicle hire.
As party busses are taller, embarking and disembarking is often easier and especially for those in high heels, formal dresses, and other such clothing. When you rent a party bus, you use stairs for getting in and out of the vehicle versus having to bend and stoop to get in and out of a limousine. Women might be less likely to trip in high heels or step on a skirt hem, and men less likely to wrinkle their nice suits when you choose a party bus over a limousine rental!
The square, boxy layout of a party bus often allows for more legroom between occupants than a limousine. With a more narrow limousine, larger groups might find the back a bit crowded along the seating and floor areas.
A party bus typically means larger windows than a limousine. This makes luxury party bus rentals a great choice for taking out-of-town visitors on a tour of the city!
Both party busses and limousines often have televisions in the back, but the larger size of a bus typically means a larger TV screen. If you're headed to a sporting arena to catch a game, you might choose a party bus so everyone can easily watch the pregame shows and postgame interviews.
Limousines might offer added storage underneath the car or on the roof, but the larger size of a bus means more room for luggage, musical instruments, etc. If members of your staff are traveling back and forth to a corporate function, a larger bus might also mean added room for working on laptops, spreading out notes, and other such uses.
While larger luxury bus rentals offer added room, they might actually mean too much room for smaller groups! A stretch limousine offers a luxurious ride while keeping you and your date or small group of friends together, making conversation easier.
Today's party busses are often just as luxurious on the inside as a limousine, but might still offer the appearance of a bus on the outside! You might prefer a limousine for more formal occasions, corporate functions, or other such events.
It's also good to remember that you have the option of hired town cars and SUVs for airport runs, traveling executives, and other such occasions when you don't need the room and luxury of a bus or limousine!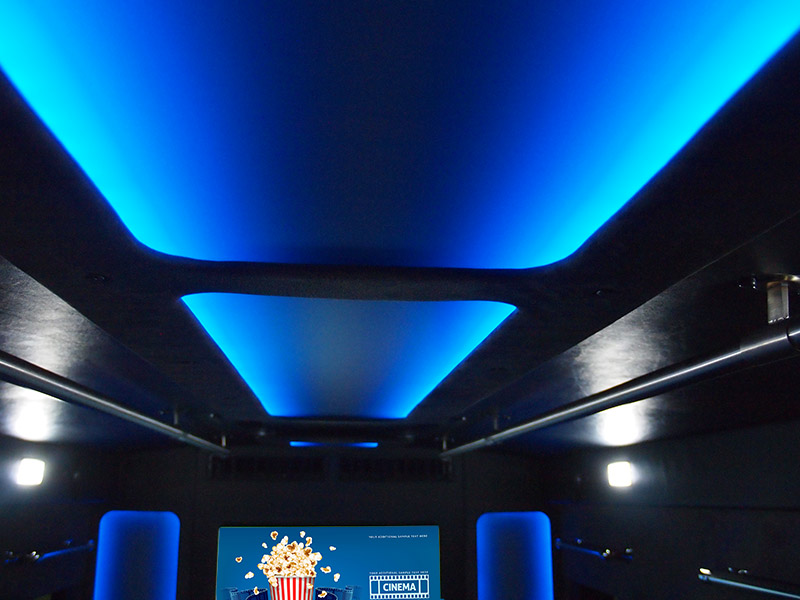 Why Rent a Party Bus?
Why rent a party bus for your next night on the town or special event? There are many reasons to consider a luxury limo bus versus any other option, no matter your group or occasion.
When you rent a party bus, you can get the party started as soon as it arrives and keep it going long after you leave your venue! You and your friends can enjoy music and great conversation to and from a concert, sporting event, nightclub, or other venue with a party bus rental.
Having someone else take the wheel means not having to worry about a designated driver or risking an accident or ticket by attempting to drive after drinking.
Providing a prom party bus means not worrying about a distracted teenage driver! A prom party bus also lets friends stick together before and after the prom so they're more likely to enjoy themselves on their special night.
A large prom party bus or luxury stretch limousine also allows several families to split the cost of a hired car for their kids.
A party bus rental keeps a group together and safe. You don't need to worry about someone having to walk to their car in a dark parking lot outside a sports venue or getting lost on their way to a corporate function when everyone rides together on a party bus.
Renting a party bus or luxury limousine gives you a chance to stay with your guests and friends rather than worrying about driving. You can catch up with out-of-town relatives or spend quality time with the birthday boy or girl when you choose a party bus rental rather than everyone driving themselves around!
If you're headed to an event with luggage or musical instruments, a party bus offers lots of added space! You'll also have room for taking items back home with you, such as samples you might collect at a trade show.
Using a rented party bus often means being picked up and dropped off at the front door or entrance to your venue. You don't need to worry about the long walk to and from your car in a stadium parking lot when you choose a luxury party bus rental.
Whatever the event and no matter the size of your group, there are many reasons to consider a luxury bus rental! You can arrive safely and in style, or know that your teenager or guest of honor won't be behind the wheel when you choose a party bus rental for your next special event.
How to Choose a Luxury Bus Rental
Today there are more choices for luxury party busses, limousines, and other hired cars than ever before. While this means that you're sure to find just the right vehicle for your next special event, it can also make narrowing down those choices more difficult than ever! To help you find just the right party bus for your wedding, prom, night on the town, or other occasion, consider a few tips.
Your first step in finding a luxury party bus rental is choosing the features you need, without question. For example, if you're headed off to the game with friends then you might absolutely need some large televisions, to let you watch the pregame and postgame shows, as said. However, if you're headed off to a wedding, anniversary, or birthday, you might need a large bar area with plenty of room for ice, so you can bring some champagne and toast the guests of honor!
It's also good to consider the overall atmosphere you need for your event. A dark interior with colorful party lights is an excellent choice for hitting the nightclubs, but a bride might appreciate something a bit more calm and cheerful on their way to her nuptials! When heading off to a business function with coworkers, it's also good to choose an interior with a more neutral look and feel.
While luxury party buses also offer lots of interior space, you also don't want to be overly crowded on the way to a special event. If a bus seats 14, as an example, consider if your group of 14 might need added room for luggage, laptops, and other items. If you're choosing a bus rental for sightseeing or a long drive, it's also good to ensure everyone has added space for stretching out along the way.
When choosing between a party bus rental and a luxury limousine, be sure you also consider your route and venue. Winding driveways in front of country clubs and residences might be difficult for a stretch limousine to manage, while some party busses might require oversized, commercial parking spaces not always available at certain locations. Your party bus rental company can typically assist you in making the best choice, based on your needs and venue.